Taking care of a child post-discharge: What parents should know
Your child is home, but questions about his or her condition can linger. Here's what parents and caregivers should keep in mind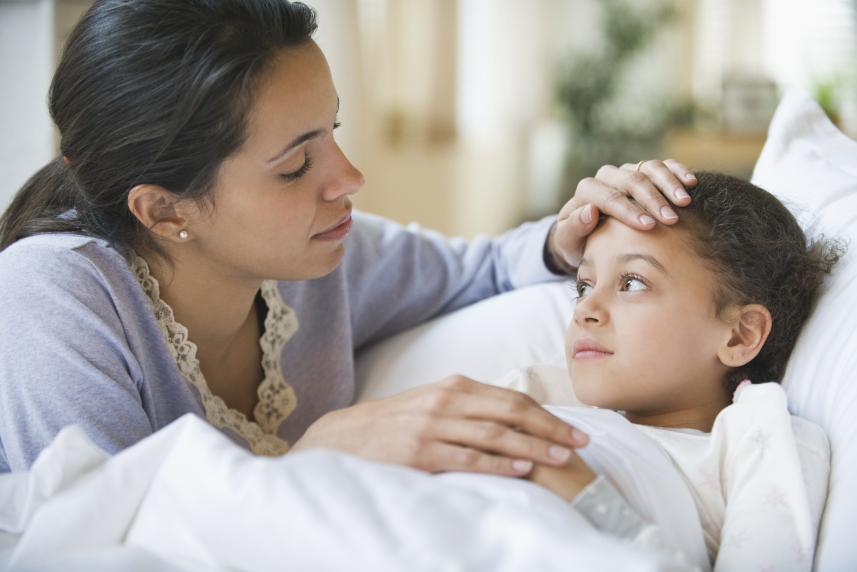 Your child may have been discharged from the hospital weeks ago, but that doesn't mean you won't have questions about your new caretaking responsibilities. In fact, about 20 percent of families may have trouble transitioning their child from hospital care to home care, according to a study conducted in families of recently discharged children.            
"There's a lot of planning that parents have to think about," says Jessica Lloyd, MD, a pediatrician at the Ronald Reagan UCLA Mattel Children's Hospital, in Santa Monica, California. "They need to know what to expect when their child goes home."
Here are a few things parents should know if they're caring for a child at home. 
1. Whether your child's condition is stable.
Look out for signs that your child's condition may be getting worse. (For example, if he or she gets a fever or can't breathe comfortably.) "Parents should know what warning signs to look out for, including when to call the pediatrician or 9-1-1," says Dr. Lloyd.
2. How to give your child medications.
It's not uncommon for parents to have questions about how to administer their child's medication after they've been discharged from the hospital. Research has found that families had trouble filling (or even finding) their child's medications, misunderstood the instructions, or had questions about the medications' side effects.
3. Which provider to call with questions.
It's normal to feel uncomfortable when you first bring your child home from the hospital. And sometimes, that feeling can linger. According to a study published in the journal Pediatrics, families often feel confused about who they should call if they have a question after being discharged. Be sure to get names and numbers of the doctors who will be treating your child, so you can contact them with any questions or concerns.
4. Whether your child will need more follow-up appointments.
Your child's health care team may include specialists who can treat their condition while he or she is in the hospital and pediatricians who treat your child out of the hospital. If that's the case, it's important to know when your child will see each doctor—and whether the providers have all the information they need. "It's really key to make sure that those two groups are communicating via a phone call or a discharge summary to make sure they know, for example, what medications the child is on," says Dr. Lloyd.
5. Whom to call when you need support.
Taking care of a child with a chronic medical condition can be a big responsibility—so don't hesitate to ask for help. According to a study in the journal Academic Pediatrics, parents felt more confident in their caretaking abilities when they were supported by family, friends, and support groups.
Your family may also be eligible to use home care services from registered nurses or other specialists (like physical therapists or speech pathologists). These providers can visit your child at home and help you operate medical equipment, administer medications, and more.