Roasted Butternut Squash Dip with Toasted Pumpkin Seeds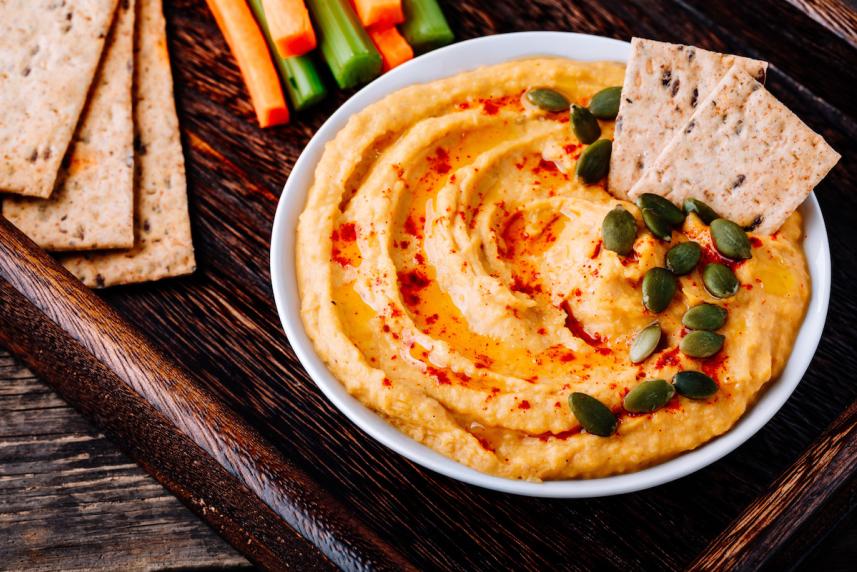 Directions
Pre-heat oven to 450 degrees Fahrenheit.
Grease a cookie sheet with olive oil spray.
Wash and prepare all veggies. You can use fresh or frozen. If frozen, cook first for 2-3 minutes in microwave.
Throw veggies in a large bowl, drizzle with olive oil and season.
Transfer to greased cookie sheet and roast for 20 minutes, or until crispy edges are seen.
Toast pumpkin seeds on low heat in skillet.
Once veggies are roasted, let veggie mixture cool slightly and add in increments to food processor.
Add milk & pumpkin puree to help mixture puree to desired thickness, then transfer to deep skillet or pot.
Melt cheese into squash mixture.
Transfer to serving dish, top with toasted pumpkin seeds and cinnamon and enjoy!
| | |
| --- | --- |
| Calories | 130 |
| Protein | 5.5 g |
| Carbs | 1 g |
| Sodium | 117 mg |
| Potassium | 336 mg |
| Fiber | 3 g |