Healthy Blueberry Oat Muffins
Skip the coffee shop muffins and keep your heart healthy by making your own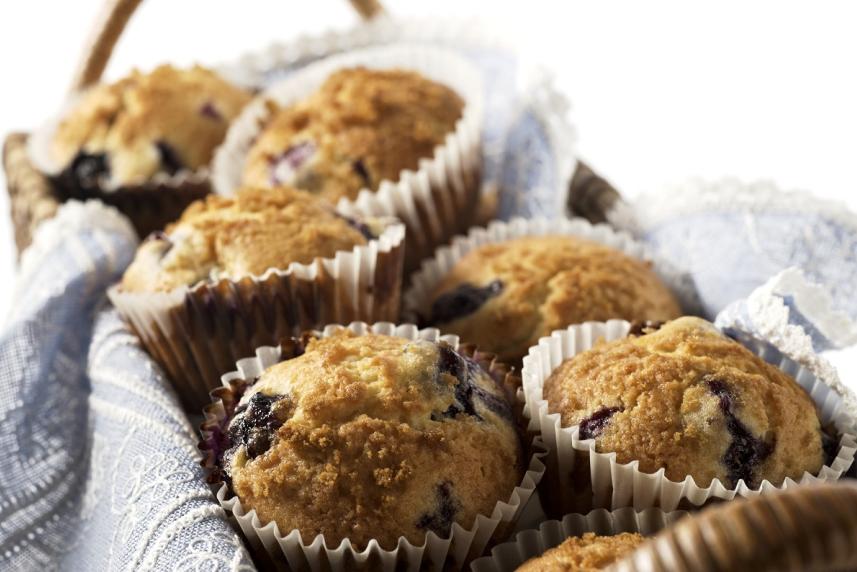 Directions
Preheat oven to 350 degrees F. Line 12-cup muffin tin with muffin liners.
Sift and mix oat flour, almond flour, flaxseed meal, salt, and baking soda in large bowl. In medium bowl, mix eggs, maple syrup, vanilla extract, almond milk, olive oil, and apple cider vinegar until combined, then add to large bowl. Add frozen blueberries and fold into batter.
Spoon evenly into muffin tin and place on center rack in oven.
Bake for 15-18 minutes, or until toothpick inserted comes out dry/clean. Cool on wire rack and enjoy!
| | |
| --- | --- |
| Calories | 98 |
| Protein | 4 g |
| Carbs | 1 g |
| Sodium | 73 mg |
| Potassium | 134 mg |
| Fiber | 2 g |